Cruinniú na nÓg 2022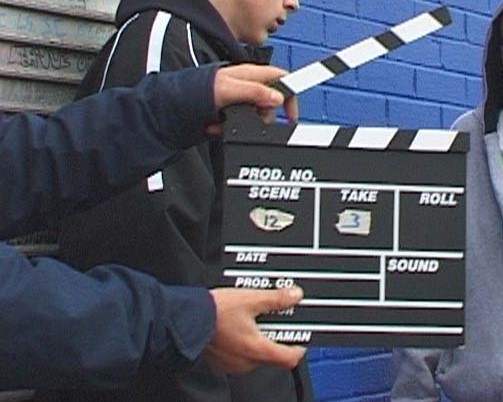 As part of Cruinniú na nÓg 2022 Frameworks Films will be providing a free film-making workshop for young people aged 13-18 from 2pm – 5pm on Saturday 11th June 2022.

In this workshop young people will learn about how to use cameras and microphones and will get to film a short studio-based TV programme about a topic of their choice. There will be opportunities to be both in front of and behind the camera so if you're a budding TV presenter or film-maker, then this is the place for you!
Places are limited and booking is essential. To get further information or to book a place please call or text 087-7940653 or send an email here. The deadline for booking is 8th June 2022.
---
Frameworks Films was set up in 1999 by two filmmakers, Eddie Noonan and Emma Bowell. Since its foundation we've worked with numerous groups and organisations in Cork and the wider Munster region on a whole range of film projects. Each project we do is completely tailored to the group in question and we work with groups and organizations from big to small and across a variety of sectors.
Frameworks Films is all about collaboration. We work with groups who want to tell their stories through film. Whether that be a short 30 second clip for social media or a full-length documentary or something in between, we're here to help.