2016
Club Ceoil Ballyphehane
'Club Ceoil Ballyphehane' is a documentary showing what one community can do to educate itself in traditional Irish music and adapt it for a new generation. The documentary follows a group of young people and adults, who begin with nothing, as they form a music club in the local school. Through sessions at its weekly music club, young and old people from the local community of Ballyphehane and surrounding areas, learn about traditional Irish music and then work towards performing their music before an audience at a local concert. Through a fly on the wall approach the documentary gives a real insight into what goes into running Club Ceoil, the struggle to keep it going and how it benefits the participants and the local community.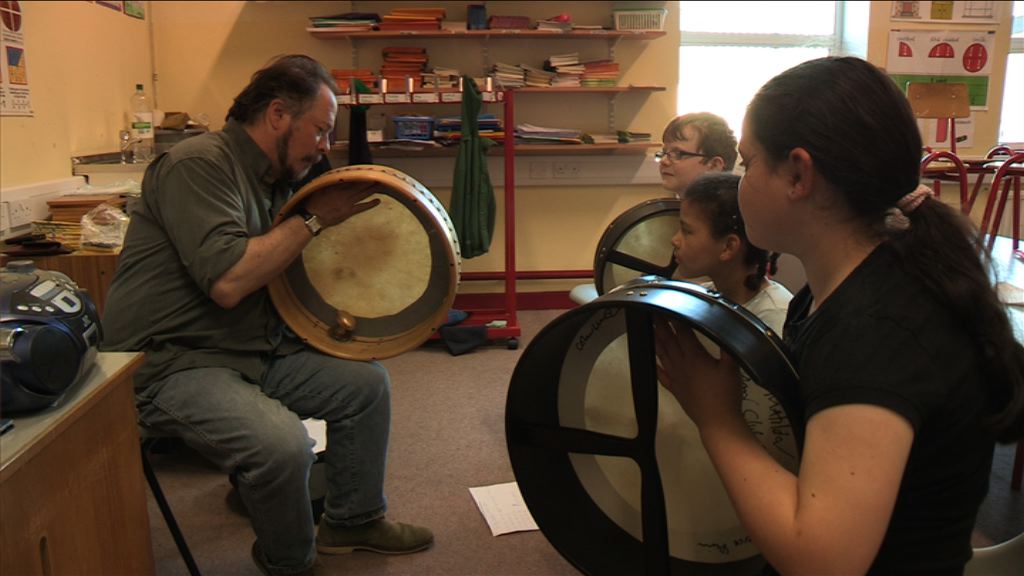 For this production, Frameworks Films teamed up with director Padraig Trehy, another Cork based film-maker with a direct personal connection to Club Ceoil. Maurice Dineen, Founder and Coordinator of Club Ceoil said "It was a great opportunity to showcase what we do in Club Ceoil. Our motto is that it's never too late to learn an instrument and we encourage new people to get involved all the time."
'Club Ceoil Ballyphehane' was funded by the Broadcasting Authority of Ireland under their Sound and Vision Scheme and was supported by the Crawford College of Art and Design CIT.
Miles of Stone
'Miles of Stone' is a 52 minute documentary by Frameworks Films which explores the 5,000 year old tradition of dry stone wall building in Ireland. Its focus is the annual 'Féile na gCloch' which takes place on Inis Oírr, the smallest of the Aran Islands off the west coast of Ireland.
People come from all over Ireland, Europe and further afield, to attend the festival and to work alongside the islanders and master stone-wallers to build a stone wall on the island over the course of three days. The documentary features the participants and tutors and documents their experiences during the festival. We also see some of the other activities that take place during the festival such as letter carving and sculpting. Along the way we learn about the history of dry stone wall building in Ireland, how it is such an important part of our heritage and what is being done to ensure the skills of stone wall building are preserved and passed on to future generations.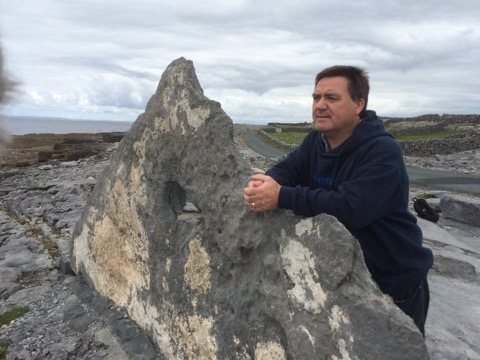 The documentary also features well know Cork stonemason Jim Fahy who has attended the festival for several years and who is passionate about preserving the history and culture of stonemasonsry in Ireland.
'Miles of Stone' was funded by the Broadcasting Authority of Ireland under their Sound and Vision Scheme.
Me and the Media
'Me and the Media' is a five part educational television series, funded through the Sound & Vision Scheme, which was produced in 2016 for broadcast on Cork Community Television. Produced by Frameworks Films, the series follows an intergenerational group from Mahon in Cork as they learn about media literacy and also about how to create their own media. Each of the first four programmes consists of the group from Mahon learning about one of four modules on media literacy. The fifth programme in the series was made in collaboration with the group and shot in Cork. It provides an overview of what they learnt about media literacy during the first four episodes.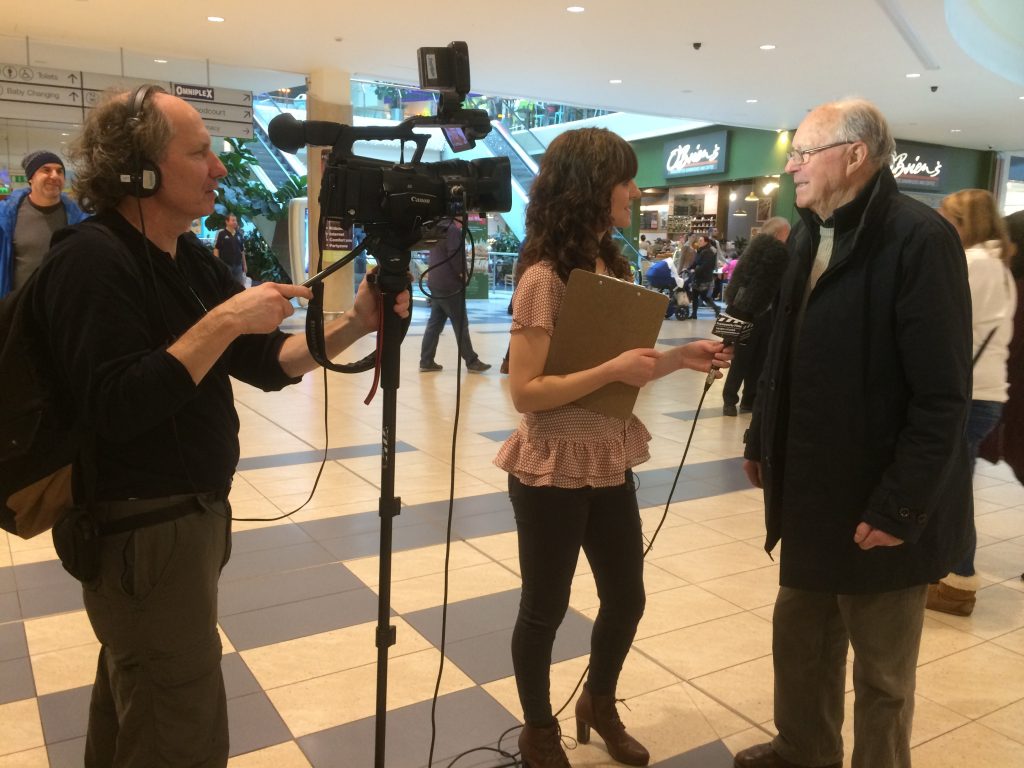 Today many people get their information through complex combinations of text, images and sounds. Both those from Mahon Community Development Project who participated in this educational series, and the audience who watch 'Me and the Media' on Cork Community Television gain a greater understanding about how media messages are created, how they create meaning and how to create our own media, becoming in turn active participants in our media culture.