2014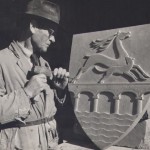 Seamus Murphy: A Quiet Revolution
Seamus Murphy: A Quiet Revolution explores the life and career of the Irish sculptor Seamus Murphy (1907-1975). The film examines various aspects of Murphy's practice as a craftsman and artist, placing these within national and local cultural contexts. The film also delves into the relationship between the artist and the community in which he worked, in both a historical and contemporary context. Seamus Murphy was one of the last in a centuries old line of stone carvers and this documentary honours his memory and re-examines his legacy today. Produced by Frameworks Films, Directed by Padraig Trehy (2014)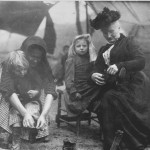 Mother Jones and her Children outlines the life of the most famous Cork woman in America – Mary Jones, formerly Mary Harris. The documentary tells of her extraordinary life – her early years in Cork, her survival of the Famine and emigration to Canada, her move to the US and her marriage to George Jones, her life as a mother to four young children, her tragic loss of her entire family and later her business, her entry into the labour movement and her growing involvement in organising workers to the point where she is dubbed 'the most dangerous women in America'. With contributions from leading experts on Mother Jones, the documentary aims to restore her memory, particularly in her native city, where she is still relatively unknown to this day. Produced by Frameworks Films in collaboration with the Mother Jones Festival Committee.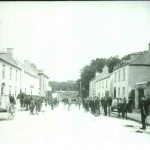 The Doneraile Conspiracy
The Doneraile Conspiracy is set in 1820s Ireland, during a time of agrarian unrest, when many tenant farmers experienced extreme hardship at the hands of their landlords. The documentary tells of the Whiteboy movement, a secret oath-bound society, set up in response to this. It tells the story of how a group of innocent farmers from Doneraile in Co. Cork were subsequently caught up in a conspiracy to kill three of the local gentry in 1829 and were put on trial for their lives. The documentary tells the story of the trial, which started off very badly for the accused men. This was until the dramatic intervention of Daniel O'Connell who had been summoned from his residence in Derrynane Co. Kerry, following an exhausting night ride on horseback by one of the accused men's brothers. What ensued went down in legal history and justice, for some, was seen to have prevailed. The Doneraile Conspiracy was produced by Frameworks Films in collaboration with the Canon Sheehan Commemoration Committee, part of the Doneraile Heritage Group.